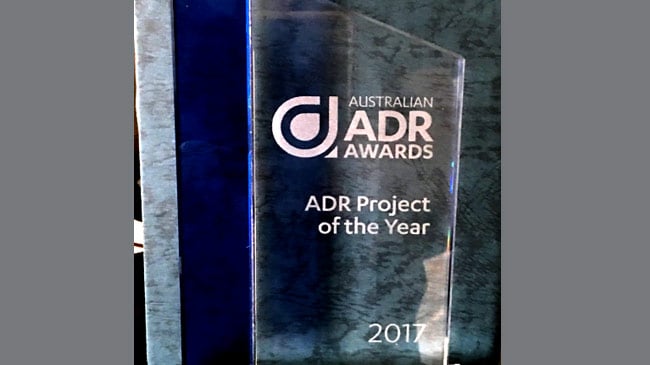 The Australian ADR Awards recognise both individual and team excellence in the area of alternative dispute resolution.
ADR Project Award
Awarded to: Linda Kochanski and Mieke Brandon (Mediator Training Academy's Academic Advisory Board) for their development of Australia's first cutting edge, entirely online Graduate Diploma of Family Dispute Resolution.
OUR CONGRATULATIONS TO LINDA AND MIEKE ON THEIR FABULOUS WORK ON THE GRADUATE DIPLOMA!
Awarded by: Australian Disputes Centre