Successfully completing the Graduate Diploma of Family Dispute Resolution allows graduates to register with the Australian Attorney General to become a Family Dispute Resolution Practitioner.
This study can be done quickly and online in the comfort of your own home or office throughout Australia.
Our Graduate Diploma of Family Dispute Resolution is prepared by our Academic Advisory Board which includes some of the most qualified mediators, teachers and education authors in Australia.
A family dispute resolution (FDR) practitioner is an independent person who helps people affected by separation or divorce to resolve their parenting disputes. It is compulsory for couples to attend an FDR practitioner prior to attending the Family Court of Australia. For this reason, FDRPs are in high demand throughout Australia and is an excellent career path for mediation professionals.
To be qualified as an FDR practitioner you must meet the accreditation standards in the Family Law (Family Dispute Resolution Practitioners) Regulations 2008. The Graduate Diploma of Family Dispute Resolution will meet this requirement and allow the FDRP to issue section 60I certificates, which are required by the Family Court of Australia.
Entry Requirements
To gain entry into CHC81115 Graduate Diploma of Family Dispute Resolution a candidate must have:
An undergraduate degree or higher qualification in Psychology, Social Work, Law, Conflict Management, Dispute Resolution, Family Law Mediation or equivalent;
OR hold accreditation under the National Mediator Accreditation System (NMAS);
OR  hold the Mediation skill set from the Community Services Training Package (CHC);
OR can provide documented evidence of previous experience in a dispute resolution environment in a job role involving self-directed application of knowledge with substantial depth in some areas, exercise of independent judgement and decision-making, and a range of technical and other skills.
Qualification Description
This qualification reflects the role of family dispute resolution practitioners who provide services and interventions for families experiencing high levels of relationship conflict where clients may be involved in the family law system. They may work as independent practitioners or in larger agencies.
Dispute resolution in this qualification has a direct link to the provisions of the Family Law Act 1975 and the Family Law (Family Dispute Resolution Practitioners) Regulations 2008. Practitioners make high level, independent, complex judgements in highly specialised contexts. Some practitioner roles may also involve full responsibility and accountability for all aspects of own work as well as responsibility for broader management functions such as analysis, program planning, budgeting and strategy design.
To achieve this qualification, the candidate must have completed 50 hours of work as detailed in the Assessment Requirements of units of competency.
In Order to complete the (CHC81115) Graduate Diploma of Family Dispute Resolution, you must be assessed as competent for the following units:
Core Unit: CHCFAM001 -  Operate in a family law environment
Core Unit: CHCDSP001 - Facilitate dispute in family law context
Core Unit: CHCDSP002 – Adhere to ethical standards in family dispute resolution
Core Unit: CHCFAM002 – Work with a child focused approach
Core Unit: CHCDFV008 – Manage responses to domestic and family violence in family work
Core Unit: CHCDSP003 – Support the safety of vulnerable parties in dispute resolution
Elective: CHCFAM007 – Assist clients to develop parenting arrangements
Elective: CHCFAM008 – Work within a child inclusive framework
Elective: CHCPRP006 – Lead own professional development
Elective: CHCDF013 - Manage domestic and family violence and abuse screening and risk assessment processes
Please see www.training.gov.au for all training unit contents and descriptions.
Enquire Now
Fill out the enquiry form, we'll get back to you as soon as possible. You can also phone 1300 633 428 to enquire about places on this course.

Occupational titles for these workers may include:
Family Dispute Resolution Practitioner
Aboriginal family consultant
ADR practitioner
Barrister mediator
Dispute resolution facilitator
Family and couples mediator
Family law mediator
Family relationships mediator
Indigenous family facilitator
Manager of an ADR service
More information on becoming a family dispute resolution practitioner can be found here.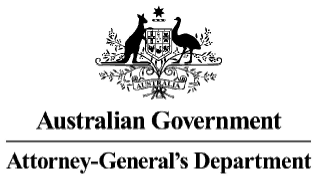 *some information utilised in this page has been obtained from the Attorney General's website. © Commonwealth of Australia 2015
Feedback
"I would like to offer a few parting words as graduating student and share with those who are considering studying your Graduate Diploma in Family Dispute Resolution – FDR that this online course is the real deal, technically innovative, supported by an advanced learning curriculum portal that offers a simple step-by-step click through to the latest industry research and information at your fingertips.

It is a simple study formula that offers professionals who are considering taking the FDR learning journey to a whole new level.  You will not be disappointed.

For those who are up for the challenge and who are motivated by self-learning this is for you:  driven by industry quality standards in terms of course content, guidelines, process, study, assignments, assessment, theory and practice reflections, real life mediation role plays with coaches who are very experienced and knowledgeable in the field of FDR mediation."
Michael Lenihan, International Freelance Consultant, Dip International Mediation
Pathway to a Masters of Conflict Management and Resolution
The Mediator Training Academy is delighted to announce that the pathway to the Master of Conflict Management and Resolution with James Cook University has been finalised.
MTA students who complete the CHC81115 Graduate Diploma of Family Dispute Resolution will receive credit for 4 subjects of the Master qualification – this equates to one third of the Masters requirements.
This is a tremendous opportunity for our graduates and unique to the Australian mediation industry.
Successfully completing the Graduate Diploma of Family Dispute Resolution allows graduates to register with the Australian Attorney Generals department to become a Family Dispute Resolution Practitioner.
Registration time is now... For more information on the Master's Program please click HERE