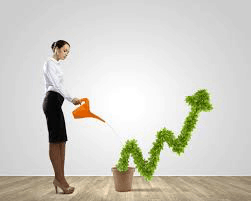 Career opportunities in Family Dispute Resolution are plentiful throughout Australia.
Family Dispute Resolution (FDR) practitioners in Australia are professionals who help separated or divorced families resolve their disputes outside of court. To become an FDR practitioner in Australia, you must complete a nationally recognized qualification in FDR and meet the registration requirements of the Attorney-General's Department.
FDR practitioners can work in a variety of settings, including private practice, community organizations, and government agencies. They can earn a range of salaries depending on their level of experience and the organization they work for.
In Australia, FDR is governed by the Family Law Act 2008, which sets out the legal framework for resolving disputes relating to children and property after separation or divorce. FDR practitioners play a critical role in this process by facilitating discussions between the parties and helping them come to an agreement that is in the best interests of the children involved.
If you are interested in pursuing a career in FDR in Australia, you can find more information on the Attorney-General's Department website, which provides details about the registration process and the qualifications required to become an FDR practitioner.
In Australia, family law mediation is mandatory for couples who are seeking a divorce and have children under the age of 18. The aim of mediation is to resolve any disputes relating to parenting arrangements, child support, and property settlement.
If you are filing an application in the family court or the Federal Circuit Court of Australia, you must provide a certificate from a registered family dispute resolution practitioner (FDRP) that confirms that you have attempted mediation before you can proceed with your case. This is known as a Section 60I certificate.
There are some exceptions to the requirement for mediation, such as if there are allegations of family violence or child abuse, or if there is a risk of harm to one of the parties or the child. In these cases, the court may waive the requirement for mediation.
If you are unsure whether you are required to attend mediation or have any questions about the mediation process, you should seek advice from a family lawyer or contact a registered FDRP. The Family Relationship Advice Line is also a useful resource for information about family dispute resolution and other family law matters in Australia.
For more information on the CHC81115 Graduate Diploma of Family Dispute Resolution, contact the Mediator Training Academy at